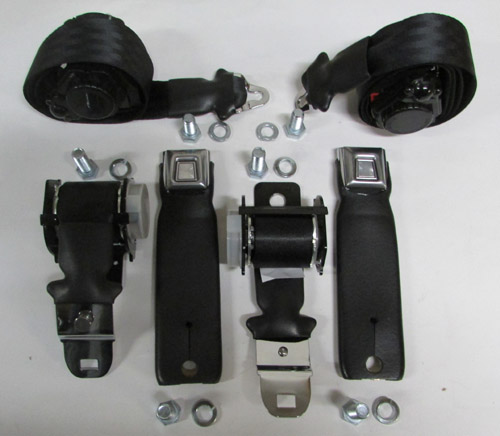 Car Set: Starburst Buckle
Product Notes: Click On Picture To Enlarge.
Black Only.Original dual retractor configuration. 7 panel webbing. Set includes retractable lap belt, independent horizontal mount emergency locking(ELR) shoulder harness retractors, web stops, buckle sleeves and replacement mounting hardware for driver and passenger.
Buckle: Metal with starburst/sunburst design.
Lap retractor does not include dash warning light electrical connectors.
For product questions or ordering assistance call (302)629-8508.