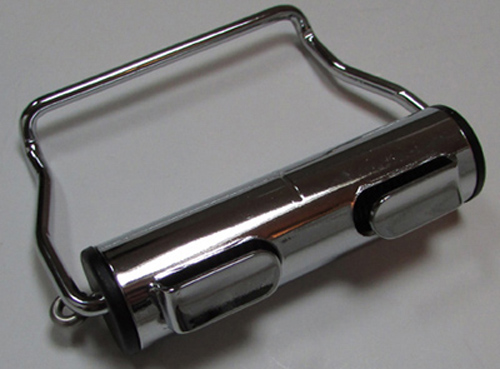 With Aviator Buckle With Satin Lift Lid
Product Notes: Click On Picture To Enlarge
Buckle is bright chrome with satin lid.
Latch end is bright chrome with original style rectangular center cut out.
Anchor end fittings are bright chrome flat.
Webbing is classic 4 panel.
Webbing color is not guaranteed to match an existing seat belt or interior component.
Sold Not Returnable
For product questions or ordering assistance call (302)629-8508.