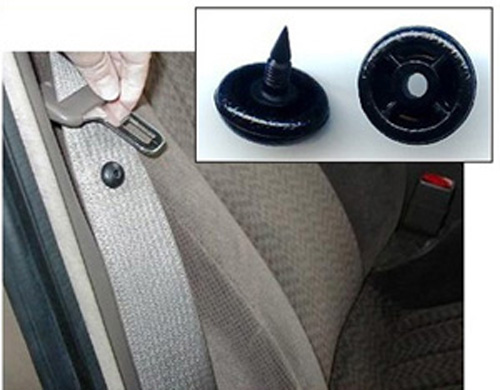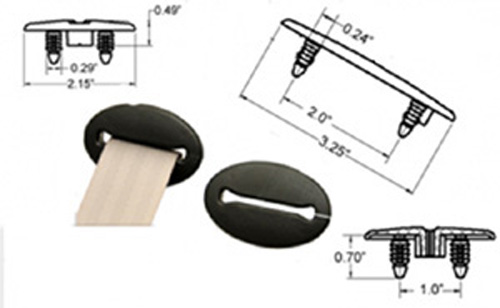 Product Notes: Click On Picture To Enlarge
Available with any webbing color listed on Sample Page. Contact us for availability.
Contact us to order with custom lengths and sets without a DPE door post bracket.
Can be used for a drivers or passenger side installation.
The webbing fully extended from retractor measures approximately 140" long.
Buckle sides include a 20" non sleeved for bench seat and 12" sleeved for bucket seat.
A latch stop button keeps the latch from sliding down the webbing when seat belt is not in use.
The retractor is web sensitive emergency locking(ELR) which allows for movement and locks on sudden webbing movement.

(DPE)Door Post Extension Length Selection

Most installations use a standard 2" DPE which lowers the webbing approximately 1 3/8" from the mounting point.
A 8" DPE will lower the webbing approximately 7 1/2" from the mounting point.

Mounting Hardware Selection

300K standard mounting kit includes bolts, washers, nuts, oversize reinforcing washers and retractor L-bracket.
An additional L-bracket may be required for the buckle side depending on the mounting location.
A retrofit kit which includes underbody reinforcing plates to add support to the mounting points should be used when seat belts were not previously installed.
When a retrofit mounting kit is used a 300K standard mounting kit is not required.

For product questions or ordering assistance call (302)629-8508