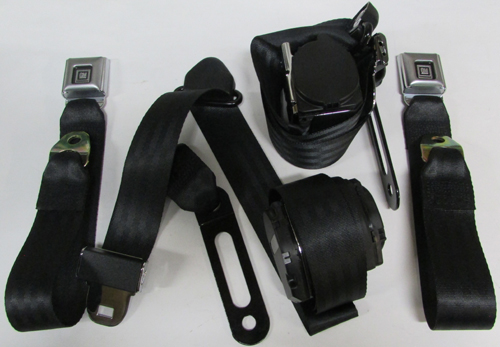 Front Or Rear Lap Seat Belt:

With Deluxe With Starburst Push Button Buckle
Product Notes: Click On Picture To Enlarge
Can be ordered with any webbing color on sample page.
Length 60": Adjustable buckle side 35". Fixed side 25".
Length 74": Adjustable buckle side 40". Fixed side 34".
MH2-YZ mounting kit includes bolts, washers, nuts and reinforcing washers.
Retrofit kits should be used when seat belts were not previously installed.
MH2-YZ kit is not required when purchasing a retrofit kit.
201K-Z retrofit kit includes underbody reinforcement plates and mounting hardware.
Lengths listed are approximate.
For product questions or ordering assistance call (302)629-8508.